Archive
Austrian 2011 Annual Set
June 16, 2011 – The Austrian 2011 annual circulation set will be released on June 15 in special uncirculated quality.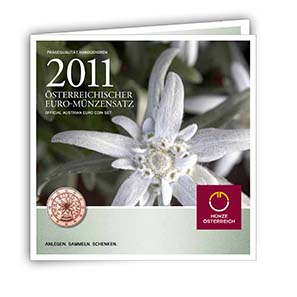 The set will contain all 8 circulation pieces along with the respective coin descriptions. The outside cover of the set has a beautiful close up image of the beloved Edelweiss flower. The maximum mintage of this set is 50,000.
Subscribe to our newsletter now
Get the latest news from the world of numismatics promptly delivered once a week by email.