Archive
Calvet Foundation puts online its coin cabinet
April 19, 2012 – On February 16, 2012 the Calvet Foundation announced that it is putting online the whole coin cabinet comprising 564 important pre-Roman coins and thousands of coins of the Roman Republic and Empire.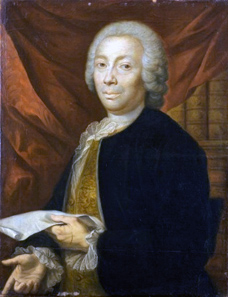 Philippe Sauvan (1697/1698?1789), Portrait of Esprit Calvet, c. 1778-1780. Source: Wikipedia.
The foundation – named after Esprit Calvet, a man of letters and collector – has been established by Napoleon in 1811 and is composed of various museums and libraries.
Visit the Calvet Foundation.
You can search the database, yet. Please click here.
Subscribe to our newsletter now
Get the latest news from the world of numismatics promptly delivered once a week by email.