Archive
Franklin's World Special Issue: International Numismatic Congress in Taormina
October 1, 2015 – Philologist, numismatist and cartoonist Claire Franklin provides insight into her daily thoughts. Claire attended the International Numismatic Congress in Taormina, too, and we've got the feeling she listened to too many lectures...
Nevertheless, in a sleepless night she committed her impressions on paper. For all those who could not see the result at our booth – or who simply want to see it again –, we have gathered all these cartoons in this special issue.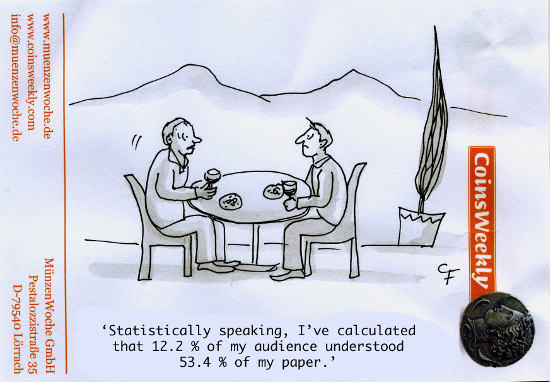 Subscribe to our newsletter now
Get the latest news from the world of numismatics promptly delivered once a week by email.