Archive
Stephan Satijn appointed Royal Dutch Mint Master
October 19, 2017 – Stephan Satijn has been appointed new Mint Master of the Royal Dutch Mint (Koninklijke Nederlandse Munt), as was officially announced on September 17, 2017. After being employed in the international business community, Satijn has worked as alderman for the municipality of Venlo since 2011, responsible for economic affairs and infrastructure.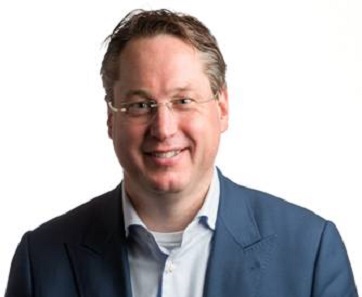 Stephan Satijn, the new Royal Dutch Mint Master. Photo: Koninklijke Nederlandse Munt.
As the Royal Dutch Mint told CoinsWeekly, Satijn will hold his new office alongside his political activities.
The new Mint Master's privy mark: St. Servatius Bridge in Maastricht. Source: Koninklijke Nederlandse Munt.
All Dutch Mint Masters have their individual privy mark. While most other mints have abolished this custom that dates back to early modern times, the personal signature of the Dutch Mint Master, in contrast, continues to be shown on all coins and medals struck during his term of office.
St. Servatius Bridge in Maastricht. Photo: Les Meloures. BY-CC 1.0.
Stephan Satijn has chosen St. Servatius Bridge at his birthplace Maastricht as his privy mark. As of now, all Dutch euro coins will feature it, as well as some special issues not intended for circulation which are available as of today. The bridge symbolizes the Mint Master's role as bridge builder and the connection between private and public, thus reflecting the new legal situation of the Royal Dutch Mint. It was sold to the Belgian investment group Groep Heylen in November 2016.
Based in Utrecht, the distinguished Royal Dutch Mint strikes circulation coins for its own country and for other nations. It responsibilities also include the production of commemorative coins.
More information on the sale of the Royal Dutch Mint can be found in this CoinsWeekly article.
To visit the website of the Royal Dutch Mint, please click here.
If you want to learn more about Stephan Satijn, access the website of the municipality of Venlo.
Subscribe to our newsletter now
Get the latest news from the world of numismatics promptly delivered once a week by email.