Archive
Winners of the International Coin Design Competition 2014
July 16, 2015 – Japan Mint has announced the winners of the International Coin Design Competition (ICDC) 2014. Every year Japan Mint holds the ICDC with the objective of encouraging creativity and enhancing the artistry of coin designs. The hope is that this competition will lead to the discovery of many excellent works, looking forward to the artists' creative, artistic and beautiful coin designs.
There are two categories, a general one and one for students only. The prizes range from 500,000 to 100,000 yen in the general category and are of 50,000 in the students category. In addition there is a Jury's Special Award (50,000 yen) open to participants in both categories.

In the International Coin Design Competition 2014, 54 works were submitted from 16 countries for the 'General category', and 187 works from 5 countries for the 'Student category'.

These are the results of the Final judgements:

General
Most excellent work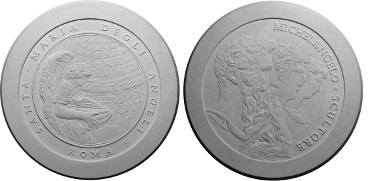 Annaleda Coccia (Italy): Michelangelo: Evolution over Time

Excellent work
Hans Fernando Espinoza Arriagada (Chile): Selknam, Giants in Tierra del Fuego

Fine works
Soewandono (Indonesia): Beautiful Bali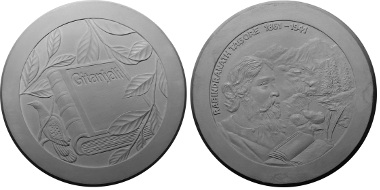 Arnab Kumar Chattapadhyaya (India): The poet of universe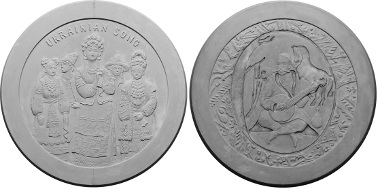 Volodymyr Atamanchuk, Liudmila Petrovska (Ukraine): Ukrainian song

Student
Future designer
Miki Yokota (Japan): Aquarium

Jury's special award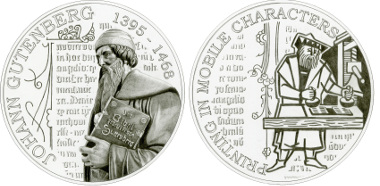 Pasquale Avitabile (Italy): 620th Anniversary of the Birth of Johann Gutenberg
Robert Kotowicz (Poland): The 210th anniversary of the birth of Hans Christian Andersen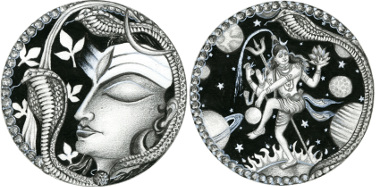 Lalithakala Center For Visual Arts Harinishri.B.T. (India): The cosmic dancer-lord Nataraja (Lord Shiva)

All details about the entry information, prize money and categories are available on the Japan Mint website.
Subscribe to our newsletter now
Get the latest news from the world of numismatics promptly delivered once a week by email.