Numismatic Who's Who
Numismatist of the Week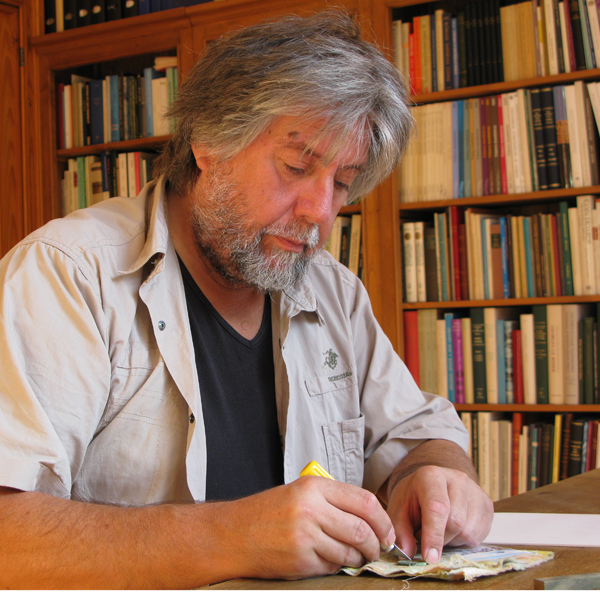 Jean-Marc Doyen
Archaeologist and numismatist, expert in Celtic and provincial Roman coinage
Jean-Marc Doyen (* 1954) studied art history and archaeology at the Free University of Brussels. He did his PhD under the supervision of T. Hackens at the Catholic University of Louvain on a numismatic topic (1989): "The atelier of Milan (259-268). Research on the chronology and monetary policy of the emperors Valerian and Gallienus (253-268)". He habilitated in 2014 at the University of Nice Sophia Antipolis with "Structure and dynamics of money flows of the Remi. Modelizing of socio-economic indicators between 275/250 BC and 68 AD".
Since 2015, Doyen is a permanent member of the HALMA centre (Histoire, Archéologie et Littérature des Mondes Anciens) at the University of Lille Nord de France and he is doing research at the Centre de Recherches en Archéologie et Patrimoine.
In various monographs, Doyen has published coins from excavations, for example from Tell Abou Danné and Oumm el-Marra. In the 1980ies, he published several volumes on the ancient coins in the museums of Charleville-Mézières. Doyen particularly focuses his reasearch on the numismatic world of Gaul and Northern Italy from the Celts to Late antiquity. For example, he dedicated a two-volume monograph to the socio-economic history of Reims during the Roman Empire (2007-2008). His extensive list of article publications demonstrates Doyen's detailed knowledge which was the basis for his monographs.
Jean-Marc Doyen won several awards for his work: 1989, he won the Prix quinquennal de numismatique des Centre européen d'études numismatiques, 1990, the Prix d'histoire romaine Jules Beccuci of the Catholic University of Louvain and 2010, the Prix Victor Tourneur of the Académie royale de Belgique.
In 1990, Jean-Marc Doyen was elected a full member of the Société Royale de Numismatique de Belgique. Since 2009, he is president of the Centre européen d'études numismatiques. Additionally, he co-edits various academic journals or he is a member of the scientific advisory board, for instance as Chairman of the Board of the Journal of Archaeological Numismatics since 2010.
There is a profile of Jean-Marc Doyen on the website of the Académie Royale de Belgique.
There is also a detailed list of publications.
Moreover, there are numerous publications on his academia.edu profile.
Furthermore, he uploaded some publications on Cairn.
You can contact Jean-Marc Doyen by e-mail.
The International Association of Professional Numismatists (IAPN) dedicates this numismatic Who's who to the numismatic community. The IAPN sponsors this service for the numismatic community. More information about the IAPN and its memberlist you will find on their website.