Numismatic Who's Who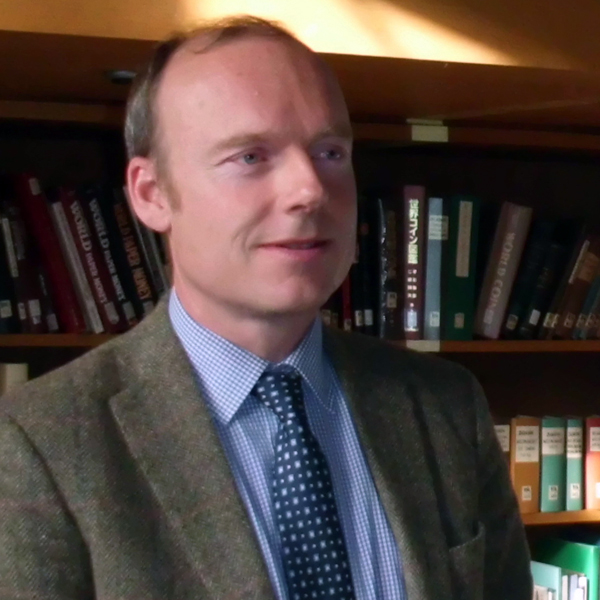 Hans-Christoph von Mosch
Coin dealer and classical archaeologist
Hans-Christoph von Mosch (*1963 in Munich) is Managing Director and co-owner of the auction house Gorny & Mosch, Giessener Münzhandlung GmbH. From 1986 until 1994, after a two-year service in the army (1984-1986, currently lieutenant of the reserve), he studied Classical Archaeology and Archaeology of the Roman Provinces at the Ludwig-Maximilians-University in Munich, the Albert-Ludwigs-University in Freiburg and the Rheinische Friedrich-Wilhelms-University in Bonn. In 1992, he obtained his Magister Artium degree, and, in 1995, he completed his doctorate in Classical Archaeology with Paul Zanker. A substantial part of it was published in the Nomismata series under the title "Bilder zum Ruhme Athens".
Since 1995, Hans-Christoph von Mosch works as an expert on ancient coins and artworks in the auction house Giessener Münzhandlung. In 1998, he became Managing Director and Partner of the subsequently renamed auction house Gorny & Mosch, Giessener Münzhandlung GmbH, a position he holds to this day. Between 2005 and 2008, he was President of the "International Bureau for the Suppression of Counterfeit Coins" (IBSCC) in the international dealers' association "International Association of Professional Numismatists" (IAPN).
Apart from his activities in the trade, Hans-Christoph von Mosch also engages in academic numismatics and archaeology on a regular basis. In 1984, he participated in archaeological excavations conducted at the Limes in Bavaria (Fort at Ellingen; Vicus Weißenburg), and, from 1988 to 2001, supervised a digging himself and contributed as specialist on sculpture, small finds and ancient coins to the excavations of the German Archaeological Institute (DAI) in ancient Aizanoi (Turkey). In 1986 and 1989, he was responsible for a digging and the identification of the coin finds unearthed in the excavations at the Ez-Zara Oasis in Jordan, on behalf of the German Protestant Institute of Archaeology. At the State Coin Collection in Munich, in 1987, he was entrusted with the preparatory work on the publication of the volume Sylloge Nummorum Graecorum Alexandria. In 1992, on behalf of the German Archaeological Institute, he was commissioned with editing the book "Die Bildnisse des Augustus. Herrscherbild I.1" written by D. Boschung.
Hans-Christoph von Mosch is a board member of the Bavarian Numismatic Society and a member of the scholarly advisory board of the Gephyra journal.
Information on how to contact Hans-Christoph von Mosch is available here and here.
A selection of his numerous academic publications can be downloaded on academia.edu.
Hans-Christoph von Mosch's research contribution on the Portland Vase found also a reflection in this CoinsWeekly article.
A detailed account, written in German, of the history of the Giessener Münzhandlung is available here.
And here you can find the German website of the Bavarian Numismatic Society.
Subscribe to our newsletter now
Get the latest news from the world of numismatics promptly delivered once a week by email.