Numismatic Who's Who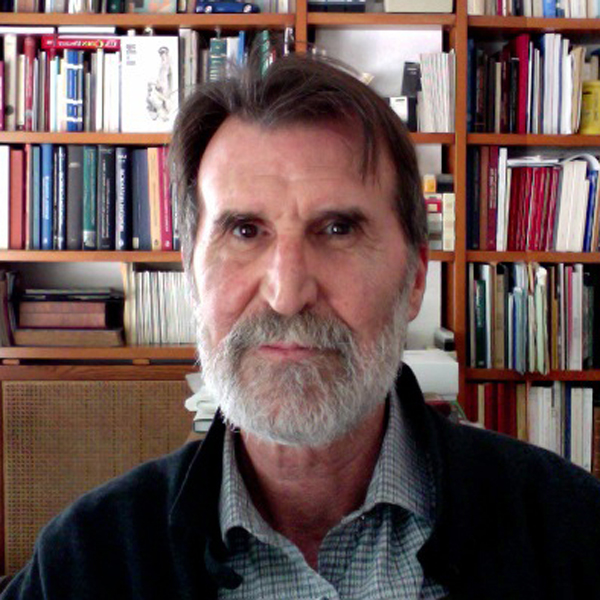 Pere Pau Ripollès Alegre
Archaeologist and numismatist, Professor of Archaeology at the University of Valencia, Spain, and Vice-President of the International Numismatic Council
Pere Pau Ripollès Alegre (* 1953) finished his studies in History and Geography at the University of Valencia in 1978. In 1982 he obtained a doctorate in Archaeology at the University of Valencia with his thesis "La circulación monetaria en la Tarraconense Mediterránea".
From 1980 to 1984 he was Assistant Professor at the Department of Prehistory and Archaeology, Faculty of Geography and History, University of Valencia. At the same institution, he became Associate Professor in 1984 and has been, since 1986, Full Professor. In his habilitation thesis, he dealt with the minting of coins in the Iberian city of Saitabi.
Pere Pau Ripollès Alegre was visitor researcher in the most important numismatic institutions. He held scholarships to carry out research at the Escuela Española de Historia y Arqueología of Rome, the Cabinet des Médailles, Paris, the Oxford University (Visiting Professor), the Department of Coins and Medals at the British Museum, London (Voluntary Assistant Keeper), the American Numismatic Society, New York (Visiting Scholar ANS Summer Seminar 2013), the Royal Coin Cabinet, Stockholm, and the University of Bologna (Visiting Professor).
Among the vast number of publications, including 17 books alone, authored or co-authored by Pere Pau Ripollès Alegre, the following stand out: "Le monete ispaniche nelle collezioni italiane" (1986), "Monedas Hispánicas" (2000), "The Roman Provincial Coinage" (1992), "La ceca de Arse-Saguntum" (2002), "Monedas Hispánicas de la Bibliothèque Nationale de France" (2005), and "Las monedas provinciales romanas de Hispania" (2010).
He is Corresponding Member of the Real Academia de la Historia (Madrid). From 2009-2015 he was editor of the International Numismatic e-Newsletter of the International Numismatic Council. Since 2015 he has been Vice-President of the International Numismatic Council (INC), together with Maria Caccamo Caltabiano.
Pere Pau Ripollès Alegre received the Javier Conde Garriga award given by the A.N.E for his PhD. He also received the medals "Jeton de Vermeil", given by the Société Française de Numismatique in 1998, and "Allier de Hauteroche", given by l'Académie des Inscriptions et Belles Lettres, Institut de France in 1999. In 2016 he also received the Medal of the Royal Numismatic Society.
You can reach Pere Pau Ripollès Alegre via email.
To view his profile on academia.edu, please click here.
On the website of the University of Valencia, you can find him here.
You can also follow him on Facebook.
This is Pere Pau Ripollès on the website of the International Numismatic Council.
His CV can be downloaded here.
To read his thesis on the circulation of money in the Mediterranean part of Hispania Tarranconensis, please click here.
Here you can read his contribution "The Ancient Iberian Coinage".
And also available for download is his publication "Roman Provincial Coinage, Consolidated Supplement I-III".
Subscribe to our newsletter now
Get the latest news from the world of numismatics promptly delivered once a week by email.